Arkansas College of Barbering & Hair Design
Hosts
Ivan Zoot AKA Clipper Guy
"Are you ready to become a $100,000 haircutter? Ivan can help you get there.
Ivan shares technical cutting, business building and career success education at trade shows and events, in books and on video, and at schools and in salons.
Ivan's educational approach is fun to watch, easy to follow and simple to implement in achieving your goals andseeing your hopes and dreams in pro beauty come to life".
Ivan Zoot-is owner of Zoot Hair in Chicago, IL, author of "How to Become a $100,000 Haircutter" and 3-time record holder in the Guinness Book of World Records. He was also the former Director of Education and Training at Andis Company, Inc.
Wednesday May 16th, 2018
Time: 9am to 4pm
West Little Rock Campus
9100 N Rodney Parham Rd Ste 101
Little Rock, AR 72205
Open to all ACBHD & ABS students/Alumni
Non-ACBHD/ABS students must call to reserve seating 501-891-6284
WHAT WE OFFER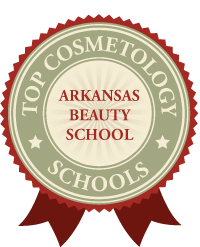 Welcome to Arkansas Beauty School
CLASSES START MONTHLY
Arkansas Beauty School is proud of the program we have created to send our graduates out into the workforce with the knowledge and skills they need to be successful in an ever-changing world. We have been training successful professionals since 1959! Our primary goal is the train you with the highest level of skill in the industry, so that you not only pass the State Board Exam, but that you go into it with a confidence in your abilities knowing you have received the best education to be had with a bright future in a career in Cosmetology!
What Our students are Saying
Arkansas Beauty School is one of the best schools around with the different programs they offer. I have been in the Esthetician program since July 5th and it has been a wonderful experience. I have learned so much in just a short amount of time from the phenomenal instructor. She has a fantastic way of showing you and teaching you how to do things and if you don't get it she is great about encouraging you not to give up and to keep trying. The instructor has gone above and beyond what she has needed to do in order to make this experience great for all of her students. I have been highly pleased and would recommend this program and school and anyone and everyone.